Home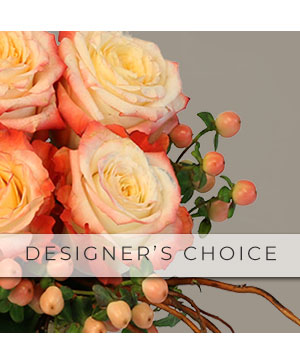 Designer's Choice
Flower Arrangement
We'll charm them with flowers! Our designers will create something alluring and delightful, perfect for anyone. We'll make sure it's a lovely and one-of-a-kind arrangement, made specifically for them. Trust us—we got you!
More Info
WE ARE OPEN!!!
PLEASE STOP IN, CALL US OR VISIT OUR WEBSITE
We currently have Outdoor Plants
Fresh Floral and Household Plants. Great selection of Gifts items: Wind chimes, Candles, Angels, Crosses and much more!